Impact of Counselling on Mental Health and Academic Anxiety: A Review of Existing Literature
Keywords:
Counselling, Mental-health, Academic anxiety.
Abstract
Adolescence is crucial period in the life span where there are notable opportunities for the changing life experiences, there is lack of counselling services for mental health, anxiety and well-being. Mental health is now recognised is being crucial to over-all health and it is defined as 'subjective wellbeing, perceived self-efficacy, autonomy, competence, intergenerational dependence and self-actualization of adolescence. Despite widespread and increasing awareness of the mental health, anxiety and other psycho-social challenges which are being faced by adolescents, their needs in this area are largely unmet particularly in India. Counselling services can be contributed in adolescent's mental health, academic anxiety, other psycho-social aspects for their successful completion of educational process and further entries in the various work-fields and employment. Counselling can play crucial role in achieving the dual goals of school safety and educational improvement, supportive and positive learning environment for them. Thus, the present study is an attempt to review the impact of counselling services on mental health and academic anxiety among adolescents, based on review of previous researches that have been conducted. The discussion along with some suggested measures have been included in research paper for emphasising the impacts of counselling for adequate mental health and academic anxiety.
References
Arulmani, G. (2007). Counselling Psychology in India: At the Confluence of Two Traditions. International association of applied psychology. 56 (1).
Azmita, M., Catheribe, R. C. & Brown, J. R. (2009). Support and Guidance from Families, Friends, and Teachers in Latino Early Adolescents' Math Pathways. Sage Journasl; The journal of early adolescence, 29 (1).
Baum, A. and Fleming, I. (1993). Implications of psychological research on stress and technological accidents. Amer. Psychol., 48(6): 665-672.
Chauhan, V. & Joshi, V. (2014). Sex difference in counselling needs: A study among adolescents. Indian Journal of Psychology and education, 4 (1).
Hajloo, N. (2011). The Study of Counselling Services Effect on Iranian Adolescence's Mental Health. Elsevier; Procedia-Social and behavioural sciences. 30(2011).
Janetis S.T. (2012) Indigenous therapeutic counselling in the Indian context Conference Paper. 2nd Asia Pacific Rim International Counselling Conference 6th to 8th July 2011 Dept. of Counselling & Psychology, HK Shue Yan University, 10 Wai Tsui Crescent, Braemar Hill, North Point, Hong Kong, At Hong Kong.
Khodaei, K.S. (1997). The effect of group counselling approach with emphasis on reducing anxiety in connection dialog Mshkynshahr high school students. [research project]. Ardebil: Education Research Council. [Persian]
Kieling C., Baker-Henningham H., Belfer M., et al (2011). Child and adolescent mental health worldwide: evidence for action. The Lancet 378: 1515-25.
Mihai, A. & Mihaela, C. (2011). A longitudinal study regarding the psychologist profession and the vocational guidance of Romanian high school students. Procedia - Social and Behavioural Sciences 29:1677-1682 ·
Michiko, I. (2005). Mental Health and Counselling in Japan: A Path Toward Societal Transformation. Journal of Mental Health Counselling. 27 (2).
Patel V., Flisher AJ., Hetrick S., McGorry P. (2007). Mental health of young people: a global public-health challenge, The Lancet 369: 1302-13.
Pushpalatha, C. & Sasaikala. S. (2015). Counselling needs among adolescent students. Indian Journal of Applied Research. 5 (12). ISSN-2249-555X.
Razmi, A. (1999). Success factors in Ardebil province consultants [research project]. Ardebil: Education Research Council. [Persian]
Samuels, F., Jones, N. and Bassam, A. H. (2017). Psychosocial support for adolescent girls in post-conflict settings: beyond a health systems approach. Oxford Journals; Health policy and Planning 2017 Dec; 32(Suppl 5): v40–v51.
Shivgrunathan et al (2015) Adolescent Health: Present Status and its related programmes in India. Are we in the right direction? Journal of clinical and diagnostic Research: JCDR. 9 (3) LE01. 2015.
UNICEF (2011). The state of the world's children 2011. Adolescence: An age of opportunity. New York: United Nations Children's Fund.
Venkatesan, S., & Shyam, H.R. (2015).Professional Identity of School Counselors in India. Journal of Indian Academy of Applied Psychology, 41, 1, 25-36.
Vijyalaxmi, C & Varsha, J. (2014). Sex Difference in Counseling Needs: A Study Among Adolescents, Indian Journal of Psychology and Education,Vol.4, No.1, 40-42.
WHO (2001) The World Report 2001, Mental Health: New Understanding, New Hope. Geneva: World Health Organization.
WHO (2007) Helping Youth Overcome Mental Health Problems. Geneva World Health Organization.
WHO (2014) Health for the world's adolescents. A second chance in the second date. Geneva World Health Organization.
WHO (2016) Preventing Suicide: A global imperative. Switzerland. http://apps.who.int/iris/bitsteam/10665/131056/1/9789241564779_eng.pdf?ua=1&ua=1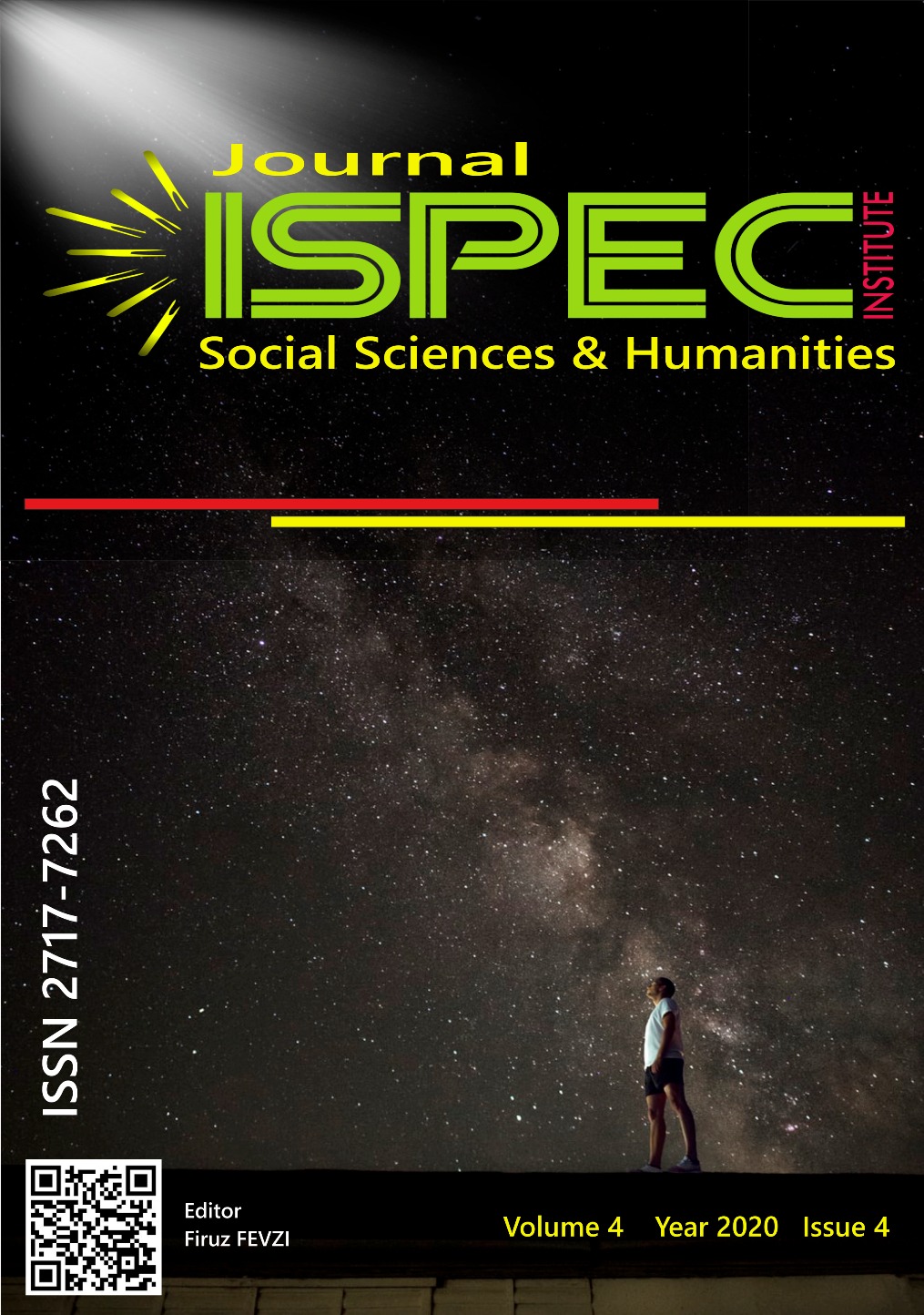 How to Cite
Fatima, T., & Khan, K. (2020). Impact of Counselling on Mental Health and Academic Anxiety: A Review of Existing Literature. ISPEC International Journal of Social Sciences & Humanities, 4(4), 343-349. https://doi.org/10.46291/ISPECIJSSHvol4iss4pp343-349
Copyright (c) 2020 ISPEC International Journal of Social Sciences & Humanities
This work is licensed under a Creative Commons Attribution-NonCommercial-NoDerivatives 4.0 International License.