The Superior Interest of The Minor Compared to The Superior Interest of The State in Matter of Property Rights

Abstract views: 48 /

PDF downloads: 52
Keywords:
Superior Interest of the Minor, Public Interest, Minors' Assets, Extraction of Hydrocarbons, Patrimonial Rights
Abstract
The purpose of this article consists of performing an investigation on the property rights of minors, analyzing from a comprehensive perspective the rights of which they are holders and the expected treatment for their administration, by doing a comparative study and from the principles of the best interests of the minor and the public interest, with the activities of exploration and extraction of hydrocarbons when these are intended to be carried out in real state where minors hold some right.
References
Amparo directo en revisión 908/2006. 18 de abril de 2007.
Código Civil Federal, publicado en el Diario Oficial de la Federación en cuatro partes los días 26 de mayo, 14 de julio, 3 y 31 de agosto de 1928. Última reforma publicada DOF 28-01-2010.
CRUZ PARCERO, Juan Antonio, Hacia una teoría constitucional de los derechos humanos. Colección Constitución y Derechos, Instituto de Estudios Constitucionales del Estado de Querétaro, Primera Edición, México, 2017.
DE LA MATA PIZAÑA, Felipe y Garzón Jiménez, Roberto, Bienes y derechos reales, Porrúa, México, 2013.
GARCIA ENTERRÍA, Eduardo, "Una nota sobre el interés general como concepto jurídico indeterminado", Revista Española de Derecho Administrativo, num 89, enero-marzo de 1996.
GONZÁLEZ MARTÍN, Nuria y Rodríguez Jiménez, Sonia, El interés superior del menor en el marco de la adopción y el tráfico internacional. Contexto mexicano, Universidad Nacional Autónoma de México, Instituto de Investigaciones Jurídicas, México, 2011.
HUERTA OCHOA, Carla, "El concepto de interés público y su función en materia de seguridad nacional", en Germán Cisneros Farías, Jorge Fernández Ruiz, Miguel Alejandro López Olvera, Seguridad Pública: segundo congreso iberoamericano de derecho administrativo, Universidad Nacional Autónoma de México. Instituto de Investigaciones Jurídicas, 2007.
PÉREZ FUENTES, Gisela María y Cantoral Domínguez, Karla, Teoría y Práctica de los Derechos Reales en Estudios de Caso, Editorial Novum, México, 2014.
REYES PIMENTEL, Alfonso y Meneses Larios, Pedro, Administración técnica de asignaciones y contratos para la exploración y extracción de hidrocarburos, Unidad de Administración Técnica de Contratos, Comisión Nacional de Hidrocarburos.
ROJINA VILLEGAS, Rafael, Compendio de Derecho Civil: Introducción, Personas y Familia, Editorial Porrúa, México, 2012.
Tablero de Asignaciones, Comisión Nacional de Hidrocarburos, rescatado de Tablero de Asignaciones (hidrocarburos.gob.mx)
Tesis, XLV/2008, Semanario Judicial de la Federación y su Gaceta, Novena Época, t. XXVII, febrero de 2008, p. 1292.
VELIS, Carlos Adrián, El usufructo, uso y habitación, las servidumbres, la hipoteca, la prenda, Universidad Luterana Salvadoreña, El Salvador, 2017.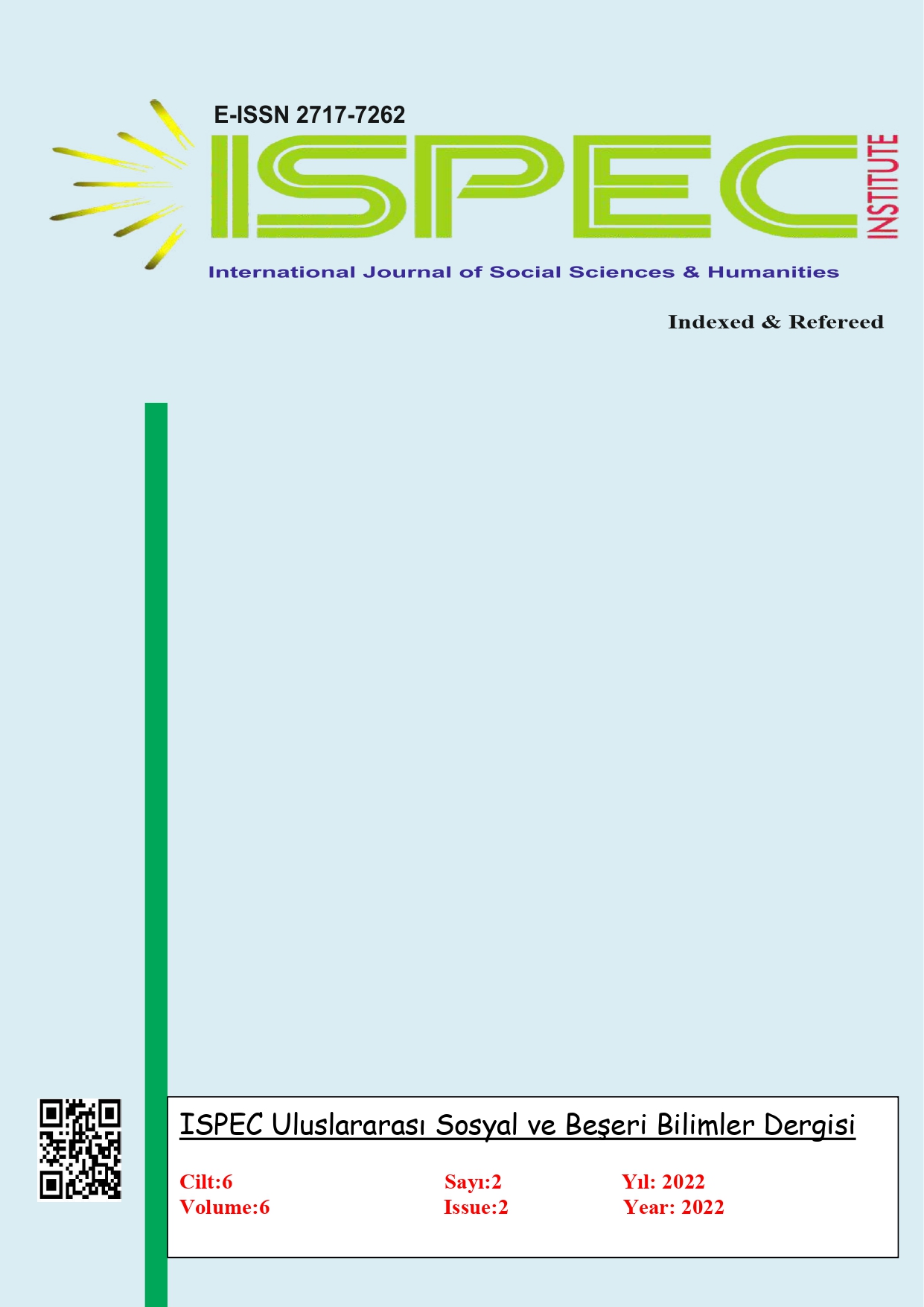 Downloads
How to Cite
GÓMEZ SASTRÉ, M. F., & ROMERO, P. G. (2022). The Superior Interest of The Minor Compared to The Superior Interest of The State in Matter of Property Rights. ISPEC International Journal of Social Sciences & Humanities, 6(2), 167–178. https://doi.org/10.5281/zenodo.7322162
License
Copyright (c) 2022 ISPEC International Journal of Social Sciences & Humanities
This work is licensed under a Creative Commons Attribution-NonCommercial-NoDerivatives 4.0 International License.