Theoretical Foundation of Corporate Social Responsibility

Abstract views: 73 /

PDF downloads: 59
Keywords:
Responsibility, Social, Company, Environment, Strategy
Abstract
OECD, Kurumsal Sorumluluk kavramını kullanmakta ve bunu "işletmelerin faaliyet gösterdikleri toplumlarla ilişkilerini pekiştirmek için geliştirdikleri eylemler" olarak tanımlamaktadır. strateji, şirketler için daha fazla rekabet gücü oluşturmaktır. Bu nedenle şirketler, bir fayda elde edildiğinde çalışanlarının gelişim fırsatlarını iyileştirmeye çalışır ve buna, belirlenen hedeflere ulaşılmasını da ekler. Çalışanlar arasında güven ve sadakat bağları oluşturmak, böylece şirketin sürdürülebilirliğini garanti altına almaktır. devlet ve sivil toplum, bir ülkede daha iyi koşullar vardır,
References
A, D. A. (2016). La responsabilidad social empresarial. Concepto, evolución y tendencias. Obtenido de https://www.unilibre.edu.co/bogota/pdfs/2016/1sin/25.pdf
Calderón, J. F. (s.f.). EL CONCEPTO DE RESPONSABILIDAD SOCIAL EMPRESARIAL. Obtenido de Cemefi: https://www.cemefi.org/esr/images/stories/pdf/esr/concepto_esr.pdf
Castro Herrera, R. D. (2013). Indagación sobre el origen del concepto de responsabilidad social empresarial. Obtenido de (Trabajo de grado, Universidad ICESI, Cali, Colombia).: https://repository.icesi.edu.co/biblioteca_digital/bitstream/10906/76413/1/indagacion_responsabilidad_social.pdf
Chacín, R. B. (2005). Fundamentación teórica. Obtenido de Universidad URBE: http://virtual.urbe.edu/tesispub/0104976/cap02.pdf
Monzó, C. d. (2020). En qué consiste la responsabilidad social empresarial. Obtenido de Responsabilidad Social Corporativa: https://responsabilidad-social-corporativa.com/en-que-consiste-la-responsabilidad-social-empresarial/
Moreno Freites, Z. M. (2019). Fundamentos teóricos de la responsabilidad social. Una mirada organizacional. Obtenido de Universidad Simón Bolívar: https://bonga.unisimon.edu.co/handle/20.500.12442/6403#:~:text=La%20responsabilidad%20social%20se%20ha,socialmente%20responsables%20con%20el%20entorno.
Niello, J. V. (Diciembre de 2006). Responsabilidad Social Empresarial (RSE) desde la perspectiva de los consumidores . Obtenido de CEPAL: https://repositorio.cepal.org/bitstream/handle/11362/3543/1/S2006312_es.pdf
Patiño, C. (21 de Abril de 2014). El desarrollo sostenible también es un asunto de las pymes. . Obtenido de http://sostenibilidad.semana.com/actualidad/articulo/el-desarrollo-sostenibletambien-asunto-pymes/31086
Sánchez, L. C. (Enero de 2018). La Responsabilidad Social Empresarial: Teorías que Fundamentan su Aplicabilidad en Venezuela. Obtenido de Universidad de los Andes: https://www.redalyc.org/journal/5530/553056828011/html/
Urriolagoitia, L. M. (2009). RSE Y PYME: del discurso a la implementación. . Una perspectiva europea. Ministerio de industria, turismo y comercio. Obtenido de http://www.ipyme.org/Publicaciones/RSE-PYME.pdf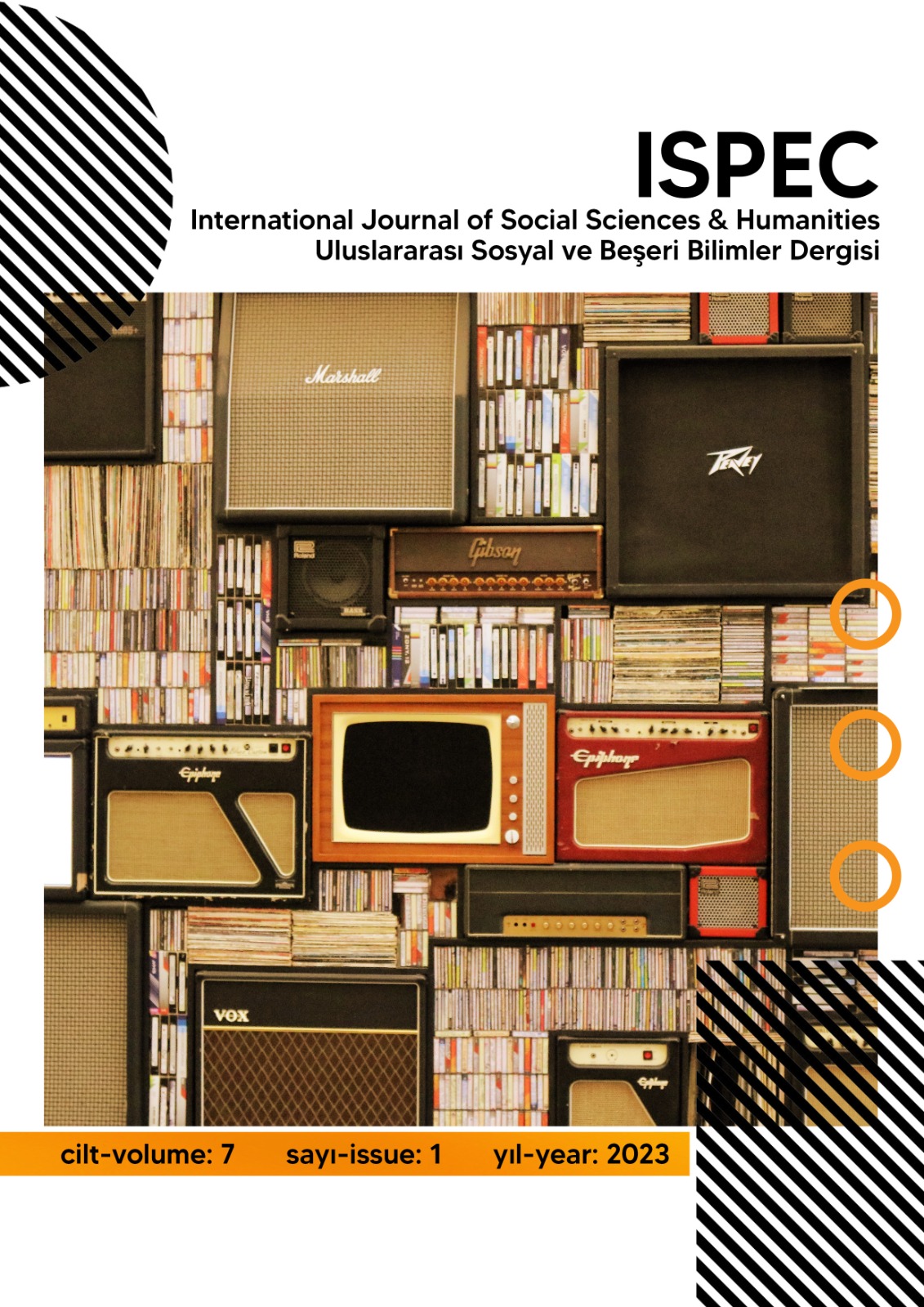 Downloads
How to Cite
Fernando Sánchez GÓMEZ, F. S. G., Alejandro Mustieles OCAÑA, A. M. O., & Cesar Barrera OVANDO , C. B. O. (2023). Theoretical Foundation of Corporate Social Responsibility. ISPEC International Journal of Social Sciences & Humanities, 7(1), 1–4. https://doi.org/10.5281/zenodo.7762844
License
Copyright (c) 2023 ISPEC International Journal of Social Sciences & Humanities
This work is licensed under a Creative Commons Attribution-NonCommercial-NoDerivatives 4.0 International License.