ANALYZING THE GOING CONCERN UNCERTAINTY DURING THE PERIOD OF COVID-19 PANDEMIC IN TERMS OF INDEPENDENT AUDITOR'S REPORTS

Abstract views: 3666 /

PDF downloads: 2438
Keywords:
International Standard on Auditing (ISA)-570 Going Concern, Covid-19 Pandemic, Audit Reports, Crisis Management.
Abstract
It is thought that the Covid-19 pandemic, of which effects on the world and our country are estimated to be seen more in time, will have economic and social effects on the countries, entities and people. The aim of this research is to mention the significance of the going concern and how to reflect the problems that are arisen by the Covid-19 pandemic and that may occur within the going concern, and to identify the differences caused by this situation among the auditor's reports in general. In the study, International Standard on Auditing (ISA)-570 Going Concern was generally examined and the required method to reflect it to auditor's report of entities during the states of emergency was analyzed. Since the time passed over the Covid-19 pandemic is not enough to make a financial analysis, the evaluation was conducted within the frame of ISA-570 and according to the reached results, it was determined that its effect on the going concern assumption should be included in the reports and detailed disclosures should be made in order to provide reasonable assurance to the information users. On the other hand, it was mentioned that how the effects of the Covid-19 pandemic may be included in the auditor's reports in our country within the scope of International Standard on Auditing (ISA)-570 Going Concern. It was inferred that observations may be performed on its effect on the auditor's reports of entities by making comparisons in the upcoming period.
References
Almalı, Z. (2009). An Importance of Business Continuity Concept in Independent Audit Process, Master Thesis, Marmara University Institute of Social Sciences, İstanbul.
Baran, H. (2012). Crisis Management in Business, Research and Professions Development Directorate Bulletin, izto.org.tr., 26-32.
Çağıran, F.K.; Varıcı, İ. (2019). Key Audit Matters Within The Framework Of Isa 701: An Analysis On Audit Reports Of Companies Listed In Bist Manufacturing Industry, International Journal of Economics and Administrative Studies, 22, 193-208.
Gökgöz, A. (2020), Considerations for the Covid-19 Outbreak in Independent Audit, www.maliye.gov.tr, (date of access: 17.04.2020).
Kavut, F. L.; Güngör, N. (2018). Key Audit Matters in Independent Audit: An Analysis on Firm Listed In The Bist-100 in 2017. Journal of Accounting Institute, 16(59), 59-70.
Keskin, A.D, (2006). Internal Control System Control Self Evaluation, Beta Publishing, İstanbul.
Komut, M. (2013), Business Continuity Organization, İ.Ü. Journal of Faculty of Political Sciences, 49, 101-116.
Mert, H., Güner,M. ve Duyar, G. (2019). The Investigation of the Effects of the Going Concern Standard on the Audit Reports, Accounting and Auditing Review, 57 : 119-140.
Tağraf H. ve Arslan, T.N. (2003). The Process of Crisis Occur and The Proactive Crisis Management Aproach , Cumhuriyet University , Journal of Economics and Administrative Sciences, 4(1), 149-160.
Tepegöz, Ş.M. ve Türedi, H. (2015). "Business Continuity Assumption and Auditor's Responsibility", Erzincan University Journal of Social Sciences Institute, VIII-II, 43-52.
Yanık, S.ve Karataş, M. (2017). The Future of Audit Reports: New Regulations and Country Practices, The Journal of Accounting and Finance, 73, 1-25.
www.kgk.gov.tr., TSA 700- Forming an Opinion and Reporting on Financial Statements.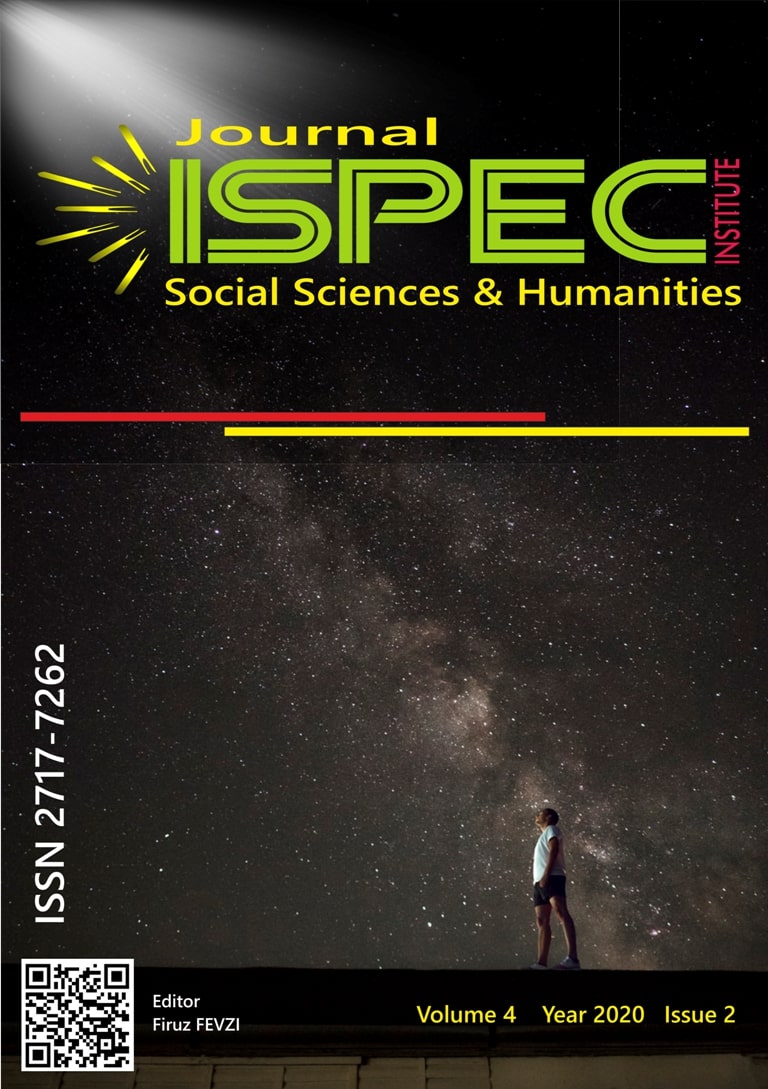 Downloads
How to Cite
TUBA DERYA BASKAN. (2020). ANALYZING THE GOING CONCERN UNCERTAINTY DURING THE PERIOD OF COVID-19 PANDEMIC IN TERMS OF INDEPENDENT AUDITOR'S REPORTS. ISPEC International Journal of Social Sciences & Humanities, 4(2), 28–42. https://doi.org/10.46291/ISPECIJSSHvol4iss2pp28-42
License
Copyright (c) 2020 ISPEC International Journal of Social Sciences & Humanities
This work is licensed under a Creative Commons Attribution-NonCommercial-NoDerivatives 4.0 International License.