Internal Communication In Family Microenterprises In Times Of Pandemic

Abstract views: 71 /

PDF downloads: 47
Keywords:
Microenterprises, Internal Communication, Family, Pandemic
Abstract
The following research aims to analyze the importance of internal communication in family microenterprises in times of pandemic, alluding to the one generated by COVID-19. The methodology used is non-experimental and with a qualitative approach. Different sources of information, books, articles, magazines and videos were consulted, highlighting different points of view of authors in order to carry out a documentary type research, in addition an analysis of each of the sources consulted was carried out and it was obtained as a result that internal communication in microenterprises is fundamental because it allows the members to know their responsibilities in order to carry them out effectively, This is especially true when there are challenges such as working during a pandemic, learning to communicate in a good way without losing the reason for the existence of the community they are part of.
References
Arizcuren, Cabezas, Cañeque, Casado, Fernández, Lacasta, Martin, Menchaca, Núñez, Sánchez, Soria, Vicario. (2008).CUADERNOS DE BUENAS PRÁCTICAS FEAPS. https://www.plenainclusion.org/sites/default/files/bp-comunicacion-interna.pdf.
Avilés, M. (14 de agosto de 2020). La comunicación interna en tiempos del coronavirus. https://www.ujmd.edu.sv/la-comunicacion-interna-en-tiempos-del-coronavirus/
Bermúdez, C. (s.f.). "LA COMUNICACIÓN INTERNA EN LAS ORGANIZACIONES". https://repositorio.comillas.edu/jspui/bitstream/11531/7425/4/TFM000339.pdf
Charry Condor, Héctor Omar. (2018). La gestión de la comunicación interna y el clima organizacional en el sector público. Comuni@cción, 9(1), 25-34. Recuperado en 07 de octubre de 2022, de http://www.scielo.org.pe/scielo.php?script=sci_arttext&pid=S2219-71682018000100003&lng=es&tlng=es.
Godoy, S. y Opazo, E. (26 de mayo de 2021). Comunicación interna en tiempos de peste y más allá: desafíos en el diálogo con la "tribu interna". https://www.claseejecutiva.com.mx/blog/articulos/comunicacion-interna/
Navarro, I. (2020). La comunicación interna brilla en tiempos de pandemia. https://catapultarh.pe/la-comunicacion-interna-brilla-en-tiempos-de-pandemia/
Oyarvide Ramírez, H., Reyes Sarria, E., & Montaño Colorado, M. (2017). La comunicación interna como herramienta indispensable de la administración de empresas. Dominio de las ciencias, 3(4), 296-309. Doi: http://dx.doi.org/10.23857/dom.cien.pocaip.2017.3.4.oct.296-309.
Secretaria de economía (2010). Microempresas. http://www.2006-2012.economia.gob.mx/mexico-emprende/empresas/microempresario.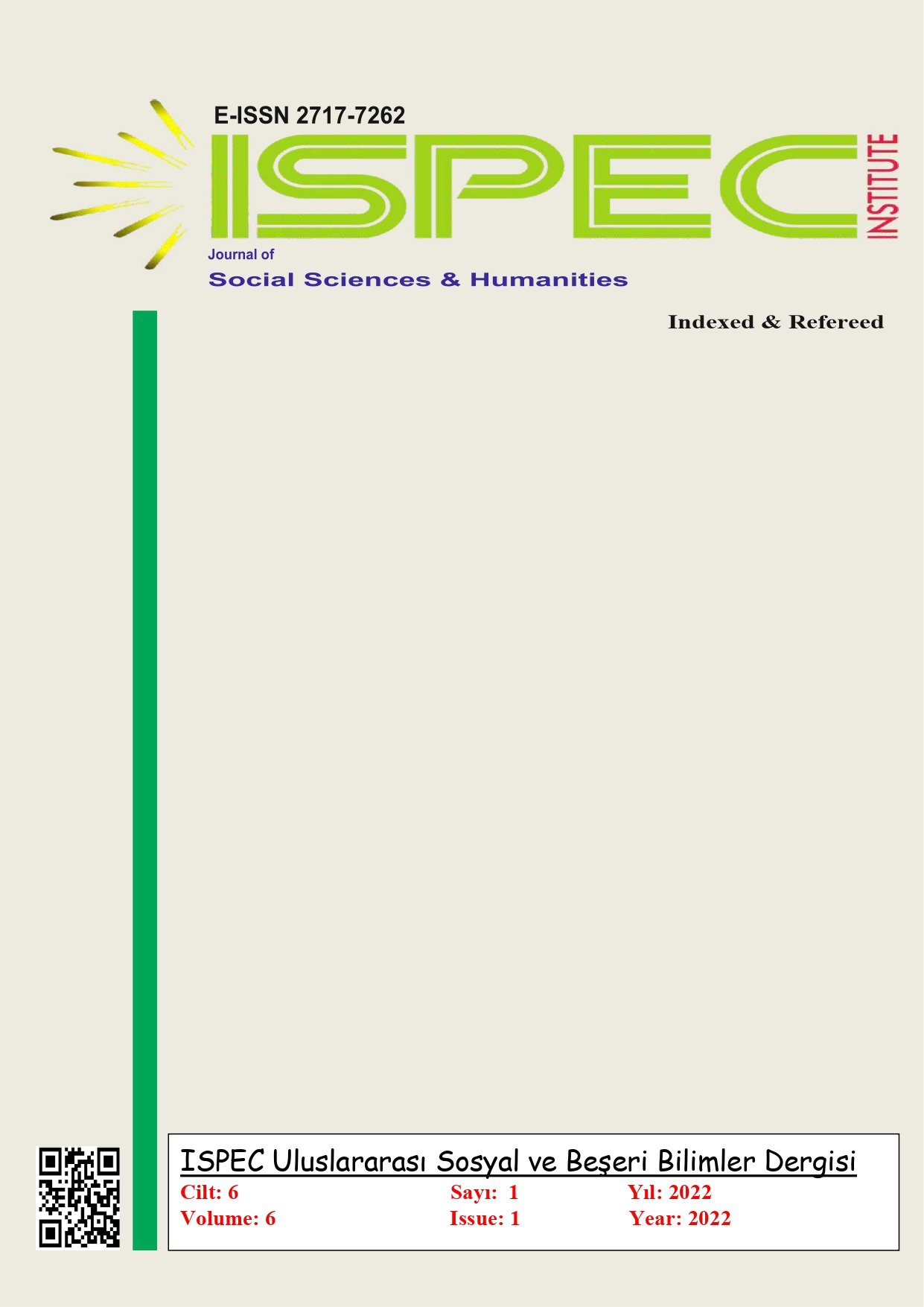 Downloads
How to Cite
PÉREZ REYES, M. L., GARCÍA ÁLVAREZ , D. A. D., & MARTÍNEZ PRATS, G. (2022). Internal Communication In Family Microenterprises In Times Of Pandemic . ISPEC International Journal of Social Sciences & Humanities, 6(1), 110–114. https://doi.org/10.5281/zenodo.7255925
License
Copyright (c) 2022 ISPEC International Journal of Social Sciences & Humanities
This work is licensed under a Creative Commons Attribution-NonCommercial-NoDerivatives 4.0 International License.